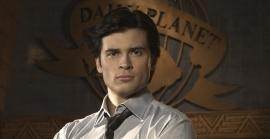 Lois gets cute with Clark in the October 29 new episode of Smallville, when he takes her out of town to keep her safe and their car breaks down.  Chances are she'll want to take back some of that snark when she ends up in danger.  Yesterday we posted a trailer for the upcoming episode and now we have a sneak peek for you below.
CLARK TRIES TO KEEP LOIS SAFE
To Read More Click Here.