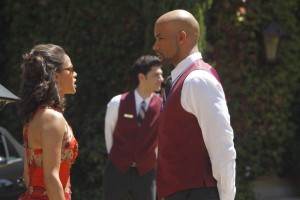 Italy is this week's spot for some sexpionage viaUndercovers as the Blooms deal with an elusive arms dealer and their even more elusive pasts.
The Australian Outback
An Australian tour bus drives along a deserted road with passengers in every seat. In the back of the bus sits a man, who looks shady as hell and ready to do something diabolical. The man suddenly puts on a gas mask and I ask myself how in the hell no one notices this, but let's move on. The guy sets off a chemical bomb that releases a gas that kills everyone. The man exits the bus and makes a phone call to someone to say that the formula worked and where do they want it delivered. Sad, sad world we live in…
To Read More Click Here.