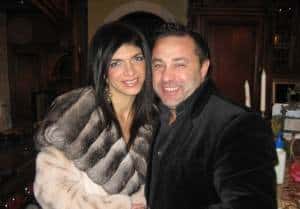 Mama Mia, the drama never ends!
As reported yesterday, filming on the third season of The Real Housewives of New Jersey got a little out of hand Sunday due to a fight breaking out during the reception held after the christening of new cast member Melissa Gorga's son. The culprits in the fight were Joe Gorga, Melissa's husband and veteran NJ Housewife Teresa Giudice's brother, and Joe Giudice, Teresa's husband.
While trying to congratulate Melissa and Joey on the birth of their son, things got ugly and punches started flying. At first we thought Joe Giudice threw the first punch, but RadarOnline has gotten word from a source who attended the function claiming that wasn't the case.
It was Joe's mother who, as we called it in grade school, passed the first lick.
To Read More Click Here.