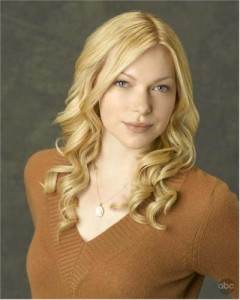 Well, looks like all bets are off, folks. The big reveal of who will play Nikki Heat on the big screen is finally here. I have to say I am definitely surprised because That 70s Show Laura Preppon never even crossed my mind to play Detective Beckett's alter ego in the Heat Wave movie.
Preppon will play Natalie Gray, the actress who will land the role of Castle's fictional heroine Nikki Heat. According to Ausiello, she will make her first appearance early next year. Could this be the trip-to-LA episode Andrew Marlowe has been teasing us about for months?
I am still on the fence about the whole thing. What do you guys think? Will Laura Preppon do Nikki Heat/Kate Beckett justice? And what exactly will that mean for our favorite will they-won't they couple?
To Read More Click Here.