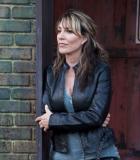 As we discussed in our Sons of Anarchy review earlier, as great as the show is, the season has left some fans wanting more. Will the action pick up next week? Or ever?
On next week's episode, the club embarks on a protection run, the likes of which they've never seen before. How do you see these events playing out for SAMCRO?
Here's FX's first promo for "Turas" ...