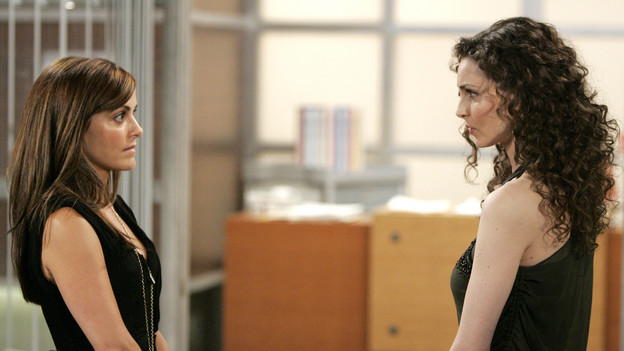 Liza asks the mayor to be considered for the newly available DA position. David expresses to Liza how badly he misses his daughter. Kendall witnesses Liza giving David a small key, and realizes Liza must know something about David's plot to frame Greenlee (which she has very basic details of). Kendall (hoping to get information from Liza) approaches Liza and informs her that she's moving back to town and would like to have a different dynamic with her. Liza sees right through the act and wants to stop the polite chit chat and cut to the chase.

Ryan is thrilled to hear Kendall and Zach are moving back to Pine Valley for good. Kendall observes the dynamic between Madison and Ryan. Kendall tells Greenlee to fight for Ryan, but Greenlee says it's too late for a future with Ryan. Madison and Ryan have sex. Greenlee sees them in their post-sex bliss and it's awkward.
To Read More Click Here.