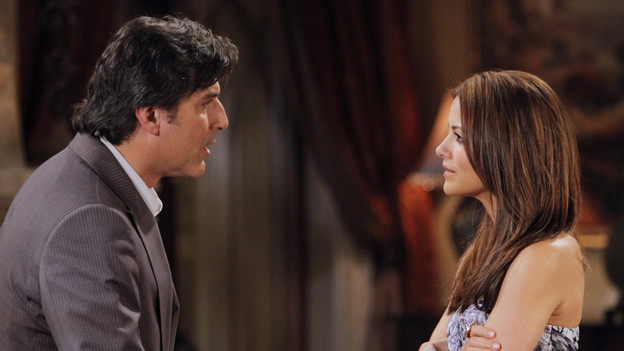 Angie experiences a long episode with no vision and wonders if it's going to be permanent. Despite the situation, Angie is determined to attend the Miranda center fundraiser. Once there, David antagonizes her, claiming that he's drawn up a letter detailing her illness so she will get fired from the hospital.

Tad is surprised to hear Krystal is going to the party with Caleb. Opal plans to find out more about him since she cares about Krystal. Tad is worried Krystal will get hurt. Liza is jealous of Tad's concern. Caleb continues to balk when Bianca asks him about the "Sonia" woman he mentioned.
To Read More Click Here.