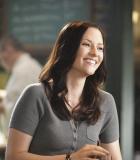 The drama is really building on Grey's Anatomy. Cristina reaches a boiling point next week, as evidenced by these promos and sneak preview clips from "That's Me Trying."
Dr. Yang is finally faced with a do-or-die situation that forces her to rediscover the fire.
How will she respond? And will Arizona and Callie really leave for Africa as a happy tandem? We posted a photo gallery for the episode earlier. Now, here's ABC's first promo:
To Read More Click Here.