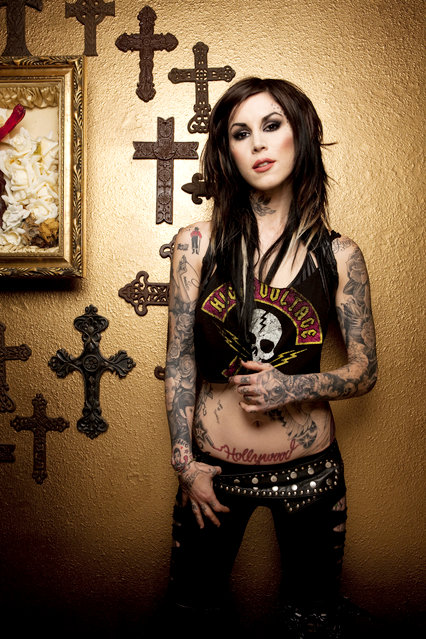 The high-profiled romance between Kat Von D and Jesse James could have contributed in the longevity of "LA Ink". The spin-off to "Miami Ink" has just been given eight additional episodes order by TLC. This new set of episodes will debut as the second half of season 4 in Spring 2011, Variety reports.
TLC initially ordered 13 episodes in season 4 which culminated on Wednesday, November 3 night. Kicking off with the departure of Corey Miller, the season followed Kat's book release, beauty line launch and shop expansion. But the finale exposed more than what fans had bargained for. A footage of her and Jesse James making their first public appearance as a couple was included.
To Read More Click Here.