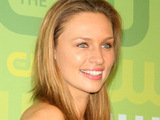 Michaela McManus is to play a recurring role on supernatural dramaThe Vampire Diaries.

Movieline reports that the actress will play Jules, a friend of Mason Lockwood, in multiple episodes of the CW series.

The character will arrive in Mystic Falls in search of the werewolf, unaware that he has already been killed by Damon (Ian Somerhalder).
To Read More Click Here.