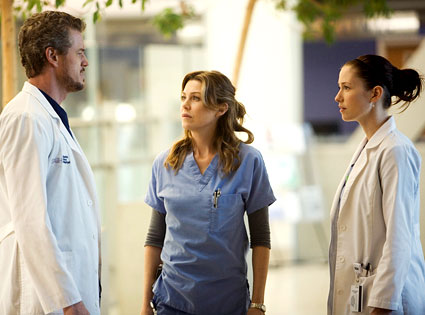 Beginning in early October, ABC started posting Grey's Anatomy webisodes on its website every Thursday.  The plan is to run them once week until November 18 (after which they'll post a bonus "Making Of" webisode on November 25).  We're currently on the fourth webisode, which is entitled "Nerves".
Following the hospital shootings, Seattle Grace-Mercy West is faced with a serious image problem. In this new web series, Chief Webber and his staff confront the issue by attempting to create the hospital's first sizzle reel!
To Read More Click Here.