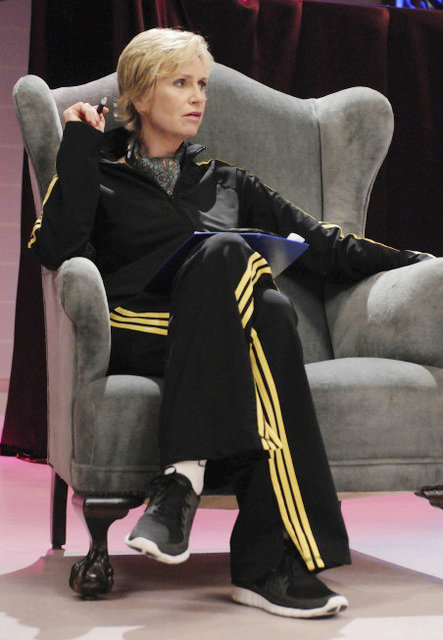 A little bit of scoop came from Michael Ausiello who has been hearing that "Glee" will feature Grinch in its Christmas episode. Not actually presenting the mythical creature in person, the show will depict Grinch through the character who has a lot in common with him, Sue Sylvester.
The Christmas episode is allegedly titled "Sue the Grinch". Like Grinch who despises Christmas, Sue will make attempts to sabotage the holidays at McKinley High. Since it's a musical show, Grinch's iconic theme song will be remade and performed by Sue. No clue yet when the episode airs. Rumor has it, creator Ryan Murphy also wanted Susan Boyle as a guest, although not particularly in this episode.
To Read More Click here.