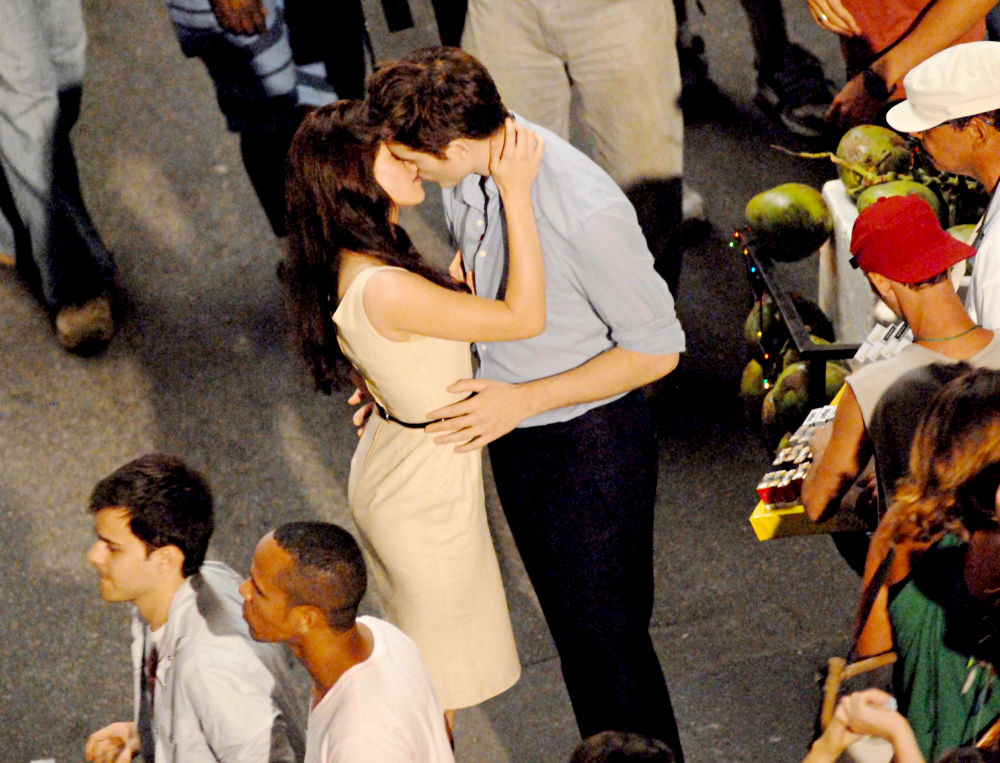 Kristen Stewart and Robert Pattinson have heated up the set of "The Twilight Saga's Breaking Dawn" in Rio de Janeiro, Brazil. During the filming of what looks like Bella and Edward's honeymoon scene, the twosome was spotted lip locking on the street.
Stewart, wearing a cream-colored dress, and Pattinson in a blue shirt were surrounded by a flock who kept dancing and walking despite witnessing the pair's PDA. The depicter of the mortal beauty was even captured wearing Bella's engagement ringon the set on Sunday night, November 7.
Previously, the on-screen couple had been spotted filming another romantic scene where they ride a boat. It is believed these scenes are parts of the sequence where Bella and Edward enjoy their honeymoon on a private island called Isle Esme, off the coast of Brazil.
To Read More Click Here.