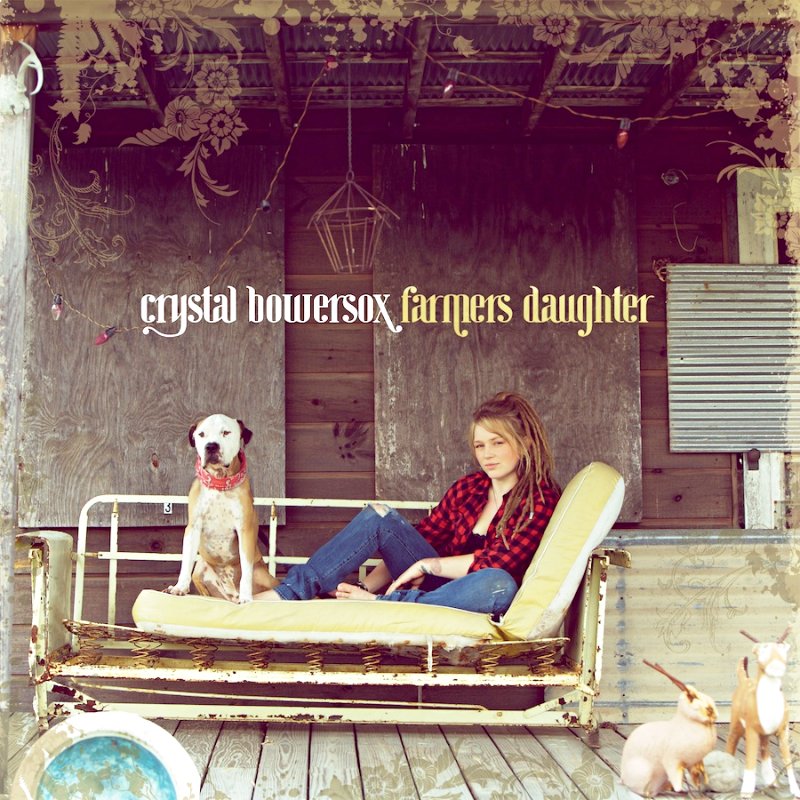 Crystal Bowersox has just given her fans the first look at the front page of her upcoming debut CD. The album is titled "Farmers Daughter" and features the runner-up of "American Idol" sitting next to a pitbull on the cover art.
"The pitbull was the landowners dog.. she jumped up there with me and we were just chillin," Bowersox tweeted. The newly-wed singer is going to release the effort across United States next month, on December 14.
In the meantime, fans can listen to two new songs, "Hold On" and the title track "Farmers Daughter", on Mjsbigblog. "Hold On" reportedly is co-written by Kara DioGuardi and Chad Kroeger, while "Farmers Daughter" is said to come from production hands of David Bendeth.
To Read More Click Here.