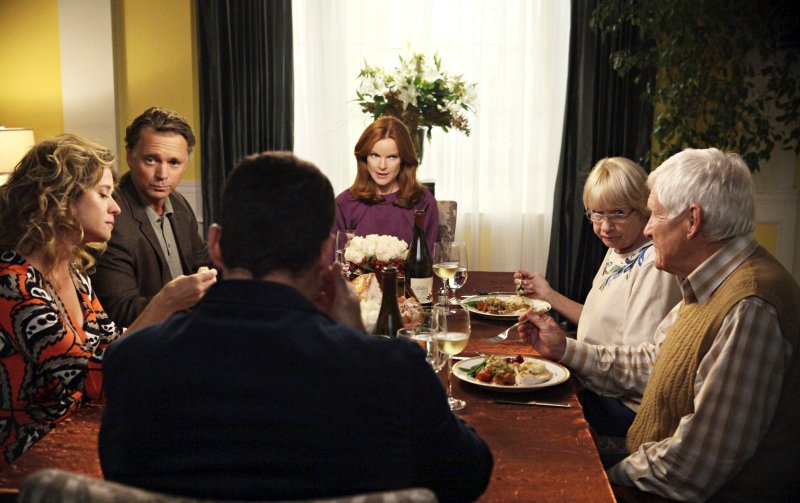 Bree and Keith are getting serious and it shows in the Thanksgiving episode of "Desperate Housewives". Bree invites Keith's parents to partake in Thanksgiving at her house and learns some family secrets. John Schneider who plays Clark Kent's adoptive father on "Smallville" and Nancy Travis who plays Susan Pearson on "The Bill Engvall Show" are guest starring as the parents.
Meanwhile, Thanksgiving on Wisteria Lane finds Gabrielle and Carlos hosting Carmen, Hector and Grace to a bountiful feast. But the Solis discover some surprising news about the Sanchez's that could threaten their time with Grace.
To Read More Click Here.