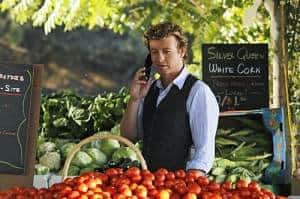 Patrick Jane has managed to amass a lot of enemies throughout the years and one of them is out for revenge on the all new The Mentalist episode airing on Thursday, November 11. When Jane gets kidnapped it's up to Lisbon and the others to find a way to rescue him. CBS has released promo photos and a short synopsis for The Mentalist episode. We also have a trailer for you below.
WHEN PATRICK JANE IS KIDNAPPED, THE CBI TEAM REALIZES THERE ARE MANY SUSPECTS WHO WISH HIM HARM, ON "THE MENTALIST," THURSDAY, NOV. 11
To Read More Click Here.