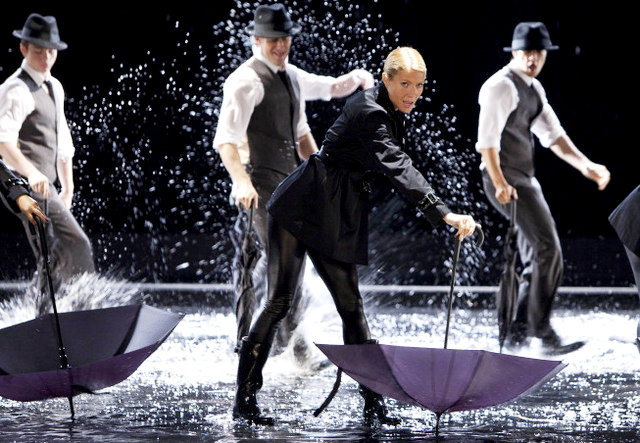 It's Gwyneth Paltrow's show next on "Glee". When Mr. Schuester gets sick, a substitute teacher takes over his Spanish class and the glee club, and winds up winning over the whole New Directions clan. The teacher is none other than Paltrow's Holly Holliday.
"She can deliver the goods," Jane Lynch gave Paltrow a feedback in an interview with E!. "She's a quadruple threat. We knew she could act, we knew she was gorgeous, but she sings and dances amazingly well, too! She's so good. You would never know it. You'd think, 'Oh, she's probably going to have to fake her way through it.' Not at all. She's a hoofer!"
To Read More Click Here.