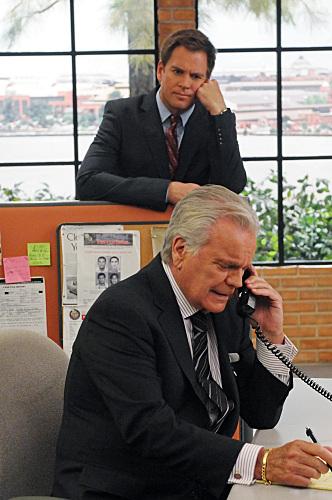 It's amusing to watch anytime someone can rattle Anthony DiNozzo Jr. and knock him off his wise-cracking, smooth-talking frat boy game, but no one does it quite like Tony Sr.
Last night's NCIS marked another stellar performance by guest star Robert Wagner as the DiNozzo patriarch, who again ended up in the middle of a murder investigation.
When it became clear that he was the team's best shot at uncovering the whereabouts of a "Broken Arrow," working undercover with Ziva no less, Tony Jr. almost lost it.
Only NCIS would attempt an episode pertaining to a lost nuclear weapon potentially sold on the black market while keeping the mood lighter than most weeks, and have it work.
This speaks to the show's stellar writing as well as acting chops of Mark Harmon, Michael Weatherly and Wagner, who somehow comes off as a good guy despite his sleaziness.
To Read More Click Here.