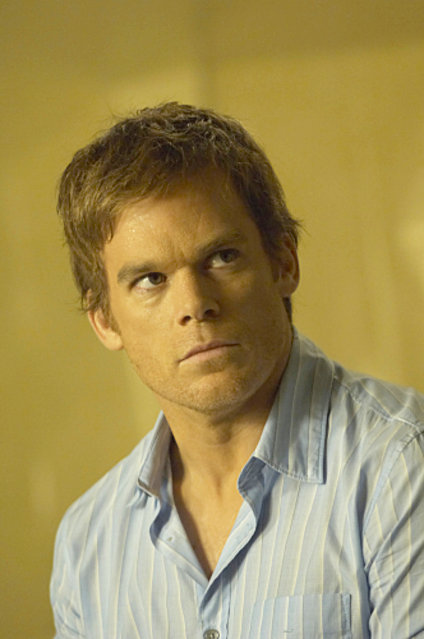 Next time on "Dexter", while in the midst of hunting down their next victim, Dexter and Lumen are surprised by the return of an unannounced guest. Debra is assigned to the file room, but still manages to uncover new evidence in the Barrel Girl case.
In one of the clips released as a sneak peek to the episode, Lumen is making a phone call to Dexter when more than one people intrude the house. Forced to hide, Lumen prepares for the worst with a kitchen knife in hand. The other clip shows Dexter's meeting with motivational speaker Jordan Chase who tells him of a secret and demands one from Dexter.
"Teenage Wasteland" airs November 21.
To Read More Click Here.