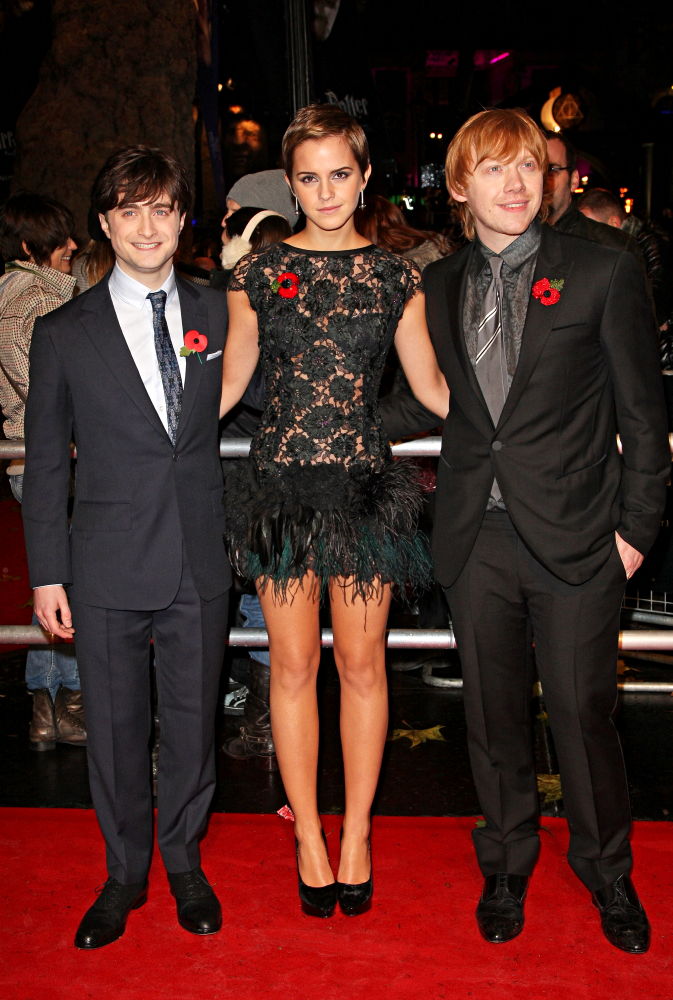 The "Harry Potter" cast will be heading back to the studio despite filming ending on the wizard series over the summer - because a pivotal scene needs to be re-shot. The first installment of "Harry Potter and the Deathly Hallows" hits screens later this month and the franchise will come to an end next July when the second part is released.
Daniel Radcliffe recently revealed that when the cameras were finally turned off earlier this year the cast and crew wept - but some of the stars will be heading back to the set once more. Radcliffe, Rupert Grint and Emma Watson are needed to re-shoot a scene set at London's King's Cross train station over the festive period.
To Read More Click  Here.