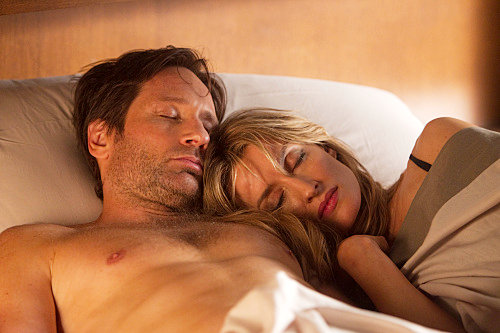 It's less than two months away from the fourth season premiere of "Californication" and Showtime has released a teaser as well as behind the scene featurette which would give viewers a clue about what Hank Moody would do next. The last time we saw of the troubled writer was when he was escorted by police officers for assaulting Paul.
It looks like the fourth season would be about redemption. "We ended up with Hank going to jail so that was the low point and this season we're gonna rise up again," David Duchovny who plays Hank said. Madeleine Martin aka Becca added, "This season is about love, lost and carrying on." The BTS footage which uses Darren Criss' "Jealousy" as the background music, also reveals that Hank resorts to prescribed pills and alcohol during his dark hours.
To Read More Click Here.