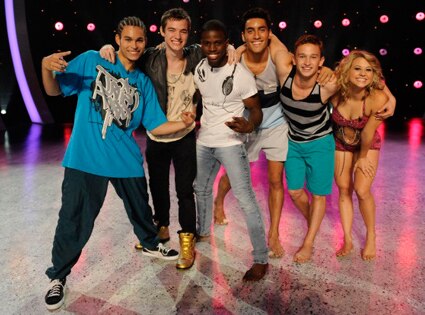 Well it wasn't a surprise tonight to see just who the judges were going to send home especially after telling everyone last night that they forsee Lauren and Kent in the finale. So of course when Lauren ends up in the bottom three, they are obviously going to keep her.
And that is just what they did. The other two didn't have a chance. Since no one was sent home last week because of Billy's injury, it was double elimination round tonight. Does this season feel like the least suspensful season in the history of So You Think You Can Dance? But I guess we as viewers are watching the performances first.
The two that were sent home tonight were Billy and Jose Ruiz. I could understand Jose somewhat but Billy felt like he was decided to be sent home regardless of his performance last night. I am desperately waiting for next week and hope that this season doesn't bring any more injuries!