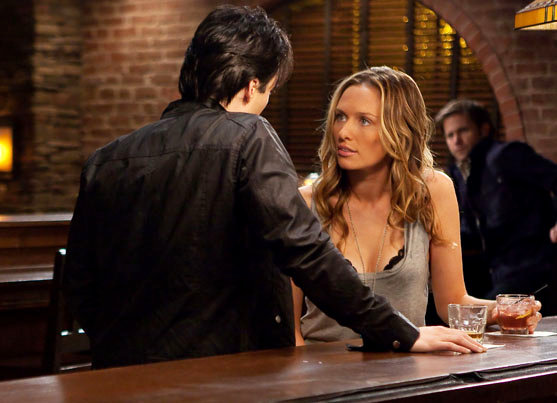 Michaela McManus is curly and sexy on "The Vampire Diaries". As previously reported the "Law & Order: Special Victims Unit" regular is moonlighting on The CW series as a friend of Mason Lockwood named Jules. The first look of her in the character has been released via Movie Line.
Jules is seen in the bar, talking to Damon in a serious manner. The vampire, backed up by Alaric, grills the new girl about her connection to Mason. Jules came to Mystic Falls in search of Mason, not knowing that he has already been killed by Damon.
To Read  More Click Here.