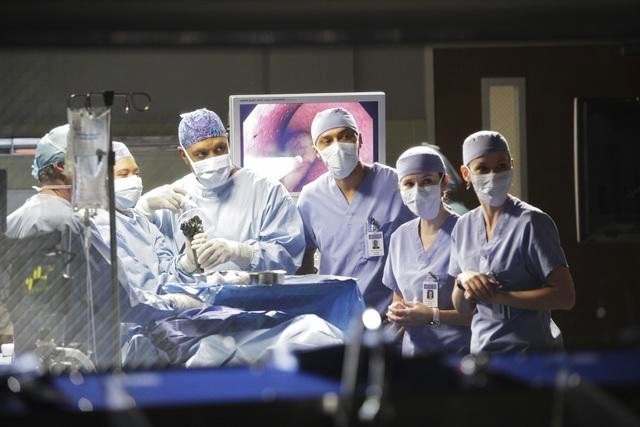 Derek and Meredith are doing intervention before Cristina and Owen's condition gets worse. Next week on "Grey's Anatomy", despite Meredith's objections to the idea, a concerned Derek takes Cristina on a fishing trip in order to get away from it all. Meredith chooses to confront Owen of not having a plan.
Meanwhile, Teddy, feeling directionless without Cristina, directs all of her efforts and compassion towards a dying patient (played by Scott Foley) who lacks the proper insurance to seek medical treatment. According to TV Guide, Foley's character is broke and about to pop the question to his girlfriend. After multiple surgeries, he's financially strapped, prompting Teddy to take the case pro bono.
To Read More Click Here.