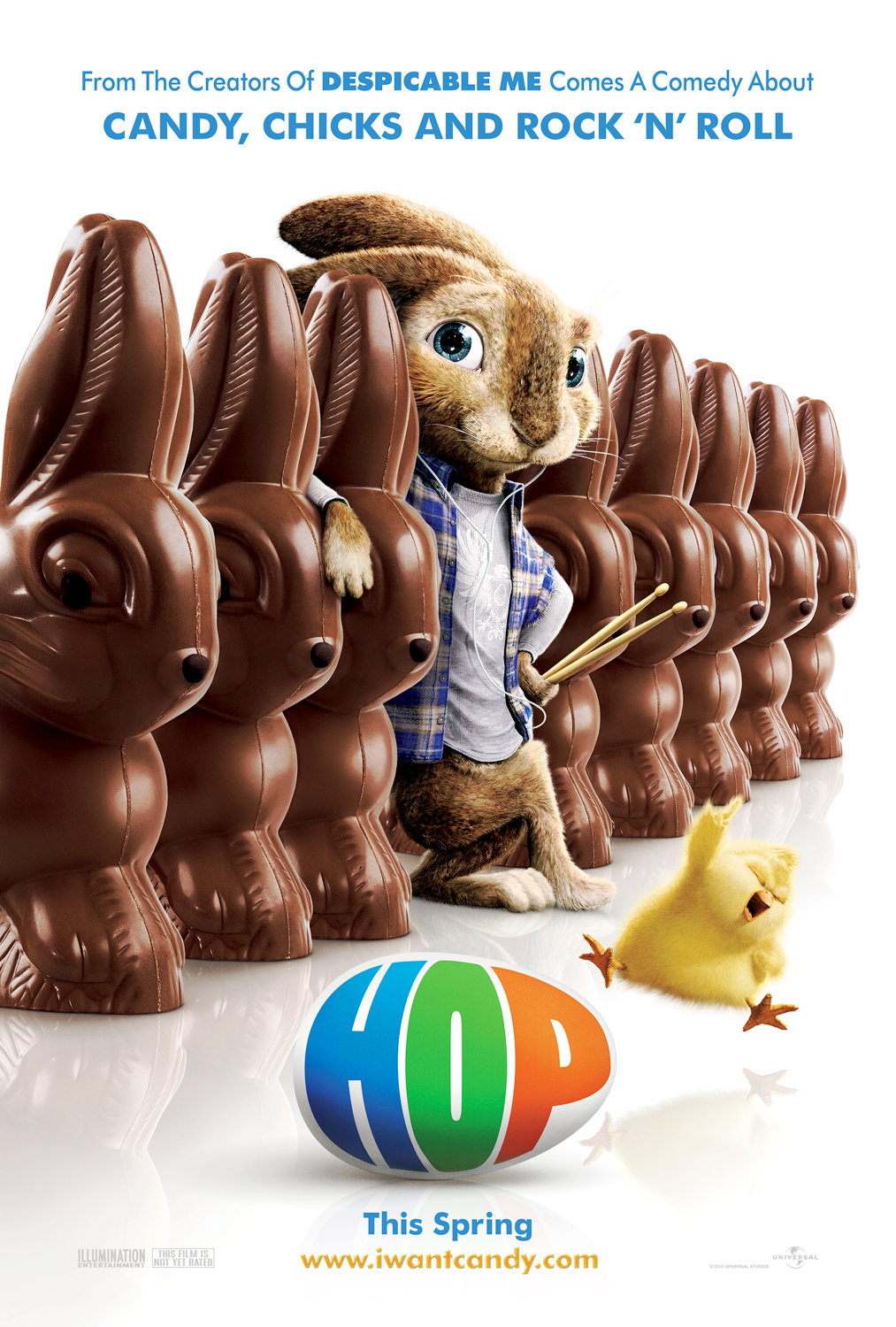 Want to see an animal with musical talent beside Alvin and the Chipmunks, then "Hop" is the answer. The upcoming film, which mixes animation and live-action, will feature "candy, chicks and rock 'n' roll' and it has been previewed in a teaser trailer debuted via Moviefone.
The snippet does not include a scene from the movie but highlights the lead character, Easter Bunny. The cute creature is seen dragging parts of the drums one by one before he sits on a chair and jams out on the instrument to Blur's "Song 2".
To Read More Click Here.