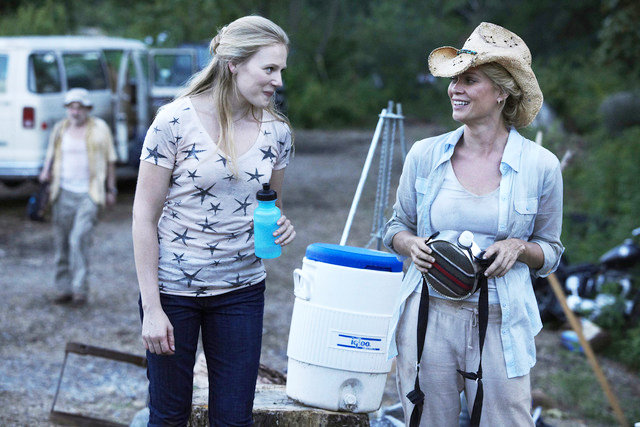 This week, "The Walking Dead" took viewers by surprise when [Spoiler Alert] several characters are killed in a zombie attack. The flesh-eating creatures have reached the top of the hills and killed several people including Ed and Amy.
In the sneak peek to next week's episode, Andrea is so taken by her sister's death that she stays all night by her corpse. The others including Lori try to convince her to let Amy go but Andrea refuses to do so. She even points a gun at Rick when he is trying to persuade her.
To Read More Click Here.