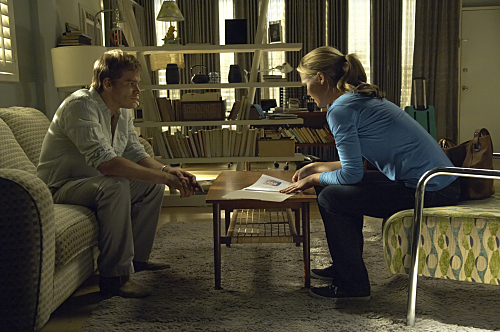 "The last [few] episodes are a freight train when all of those pieces start interlocking."
So says executive producer Sara Colleton of the conclusion to this season of Dexter, as the most recent episode of this Showtime hit made it clear that the walls are closing in around both Dexter and Lumen.
How will it all end? We can't say for certain. But we can post a couple of clips from this Sunday's "In the Beginning," as well as a few teases from Colleton, courtesy of an interview with us. First, a sneak peek at Batista and Deb questioning Jordan Chase:
To Read More Click Here.