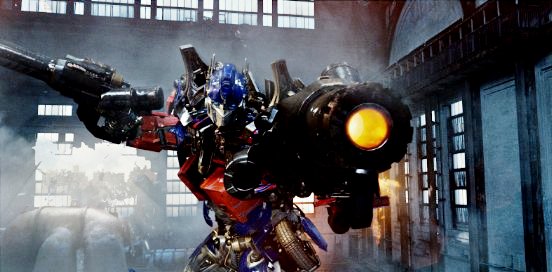 Michael Bay has spoken up to convince that "Transformers: Dark of the Moon" is not in post-production trouble. Soon after it was said that the movie has problem with the scenes shot in 3-D, the helmer takes it to his official website to debunk the story.
"Wow, I read these morons on the internet who think they are in the know. 'We have have problems with our 3D????' Really?" he begins his statement. "Come into my edit room and I will show you beautiful 3D. There has never been a live action show that has pushed the boundaries of 3D like Transformers 3. We shot the entire movie with 3D cameras."
Not only insisting that they don't have such problem as reported before, Bay also claims he enjoyed filming the movie with 3-D cameras in addition to hinting that the first trailer for the movie will come out this December along with "Tron Legacy" or "The Chronicles of Narnia: The Voyage of the Dawn Treader". He says, "I actually loved shooting in 3D. I will give full details of my process and why I liked 3D in the next week right before the Transformers announcement piece comes out on Tron and Narnia."
To Read More Click Here.