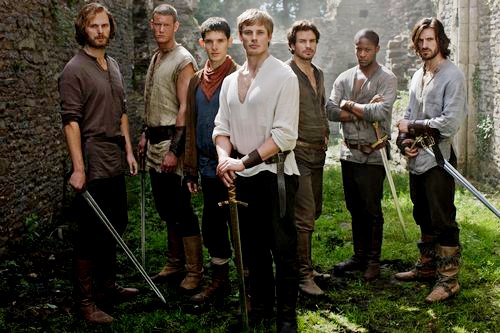 "Merlin" will wrap up the third season next week on BBC. In the second part of "The Coming of Arthur", Morgana has been crowned Queen of Camelot, and brings about its downfall. Meanwhile, Arthur forms a resistance against the new monarchy, Merlin believes he'll struggle and goes to retrieve Excalibur. Can the new monarchy be stopped?
Lead star Colin Morgan revealed to Digital Spy, "Huge iconic elements from the legends are happening. You'll see the formation of a certain famous band of knights, possibly seated at some form of table! There's also elements from the past. Things that have been buried since season one are going to resurface, literally! You're also going to see the kingdom and those who rule it overthrown and taken over by a dark force. Camelot is in dire straits. All the heroes are forced to form a vigilante gang to fight against it all."
To Read More Click Here.