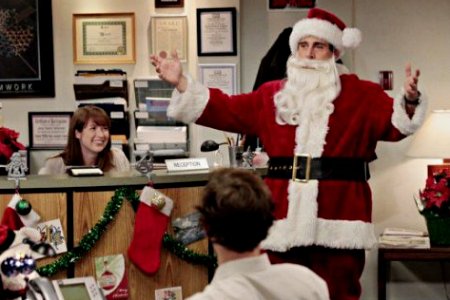 NBC brings over the Christmas joy early through its holiday promo. The network's Thursday line-up would feature an animated "Community" episode, a not-so-peaceful Christmas on "30 Rock" and a one-hour "The Office" episode where Amy Ryan's Holly Flax returns to Scranton.
In "Abed's Uncontrollable Christmas", when Abed wakes up in stop-motion animation, he takes it as a sign that he and the group must re-discover the meaning of Christmas. Meanwhile, Jeff and Britta become growingly concerned about Abed's mental health and enlist the help of Professor Duncan. The group undergoes hypnosis to explore Abed's winter wonderland and soon unravel the truth behind Abed's madness.
To Read More Click Here.