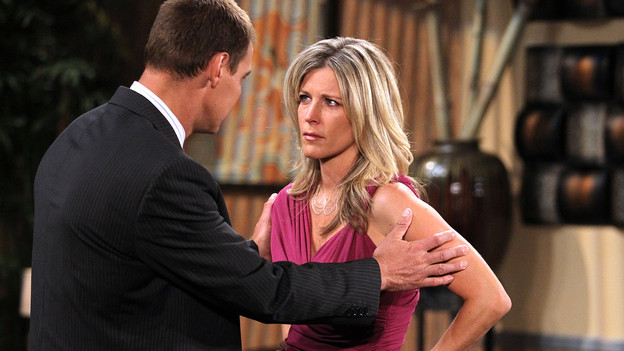 Carly accuses Jax of thinking of Brenda while he had sex with her. She storms off and grumbles about Brenda to Coleman. Meanwhile, Jax talks to Kate, who not only encourages Jax to get Brenda for the magazine, but says Brenda is the woman Jax should be with! 

Suzanne tells Jason that she needs his help to keep Brenda safe. Jason is annoyed but resigned to the fact that he will probably have to go to Rome. Sam says she's fine with it but is privately uneasy. 

Patrick confides in Lisa that he thinks Robin is overreacting. Robin arrives in time to "witness" and they mock-fight in front of Lisa.
To Read More Click Here.