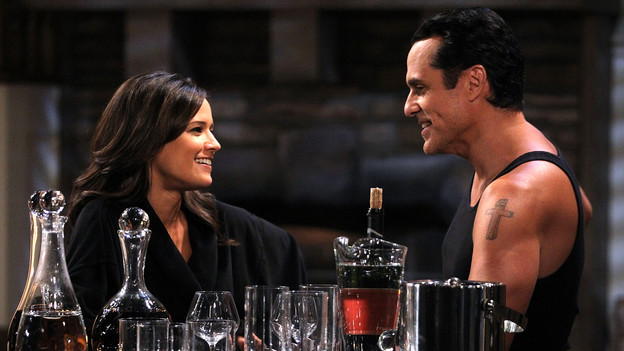 In attempt to distract himself from Brenda, Sonny focuses his attention on Claire. Later, Diane calls Sonny out on purposefully using Claire to comprise the prosecution. 

Brenda demands Jason attend a gala as her date, testing Jason's patience to the limit. Jason puts his foot down until Suzanne convinces him it's for poor and needy kids. Stepping out of the limo, Jason and Brenda face the paparazzi. 

Lisa overhears Patrick and Maxie talking about Patrick and Robin's plan to trick Lisa into revealing herself. Later, she asks a nurse to get her a high-dose prescription for tranquilizers.
To Read More Click Here.