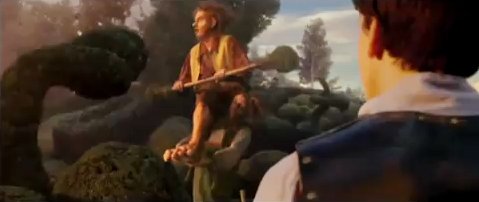 New characters which are going to appear in "The Chronicles of Narnia: The Voyage of the Dawn Treader" have been unveiled in a newly-released clip. It follows Edmund and Prince Caspian as they are attacked by something invisible. However, they are later visible and identified as Dufflepuds, monopodal dwarves who live near the edge of the Narnian world.
In this third "Narnia" film, Lucy, Edmund, their cousin Eustace and Prince Caspian are on board the Dawn Treader ship to the Lone Islands and beyond on a mysterious mission. With a guidance of a sprite, they must prevent something that could steal the light using Edmund's sword. As they embark on an incredible adventure of destiny and discovery, they confront obstacles beyond imagination.
To Read More Click Here.