Well it has been all over the media that last season's bachelor Jake has split from his chosen girl Vienna. Surprised? I am assuming that a lot of followers of this show are not. But the best part about this split is we as viewers get to watch them hash it out tonight in a Bachelor special sceduled after tonights The Bachelorette.
A sneak peek of this special shows Jake accusing Vienna of being unfaithful and in return she calls him the biggest fake liar ever. Some of you may not find this very fascinating and will not be tuning in. Well you may say that out loud but we know that you will be. The drama this show creates and shows is way too hard to turn down.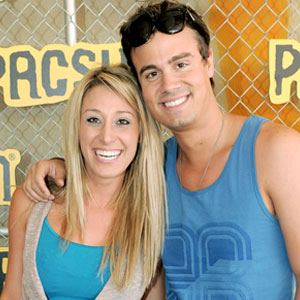 Jake even brings out this picture that was taken when they were together. Who is the guy in the photo? Guess we will find out tonight.