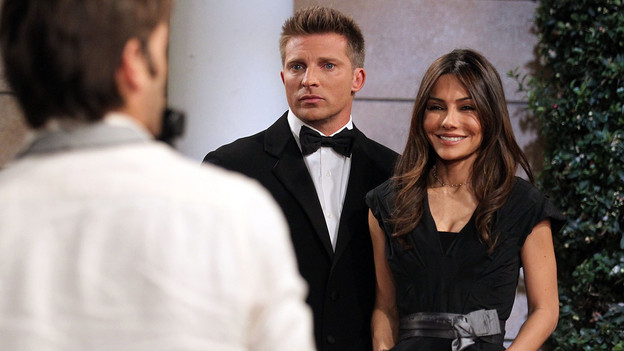 A paparazzi photo of Brenda kissing Jason on the cheek is all over the press and internet. Spinelli tries to hide the photo from Sam, who, upon seeing it, insists Jason must be miserable protecting Brenda out of loyalty. Carly goes ballistic when she sees the photo. Meanwhile, we see Jax trying to hide his reaction to the photo from Carly. Sam calls Jax out on his overreaction just as Carly arrives. 

Suzanne puts Brenda's work in perspective for Jason -- saving Brenda is in effect saving many exploited children across the globe. Murphy arrives wanting to meet "the other man," saying he hope the nonplussed Jason will make Brenda happy.
To Read More Click Here.