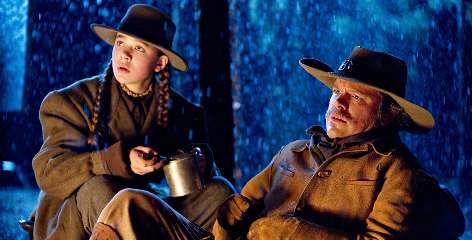 This Christmas holiday, Paramount Pictures will drop PG-13-rated "True Grit". Ahead of its release, the studio teases audience with some new clips, following Mattie Ross before she joins U.S. marshal Reuben J. Cogburn on a mission to find Tom Chaney, a man responsible for her father's murder, until she encounters the coward herself.
Fourteen-year-old Ross' father has been shot in cold blood by Chaney, and she is determined to bring him to justice. Enlisting the help of a trigger-happy, drunken marshal Cogburn, she sets out with him - over his objections - to hunt down Chaney. Her father's blood demands that she pursue the criminal into Indian territory and find him before a Texas Ranger named LeBoeuf catches him and brings him back to Texas for the murder of another man.
To Read More Click Here.