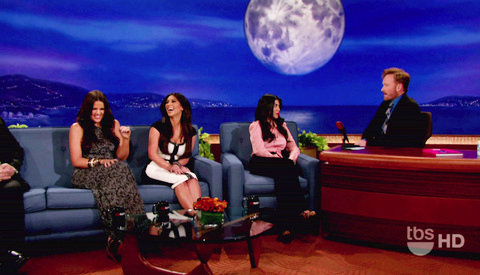 The Kardashian sisters appeared on "Conan" on Thursday, December 2, only to give too much information. Kourtney Kardashian said Kim Kardashian is "horrified" by her and their sister Khloe Kardashian when they talked about using mayo to groom their vagina on their reality show.
Kim said, "Don't you guys realize that most of our fans are under the age 18 and you are bad influences on them? Talking about putting mayonnaise on your thing is not appropriate advice." Khloe chimed in, "Honestly, women need to know how to take care of their stuff."
To Read More Click Here.