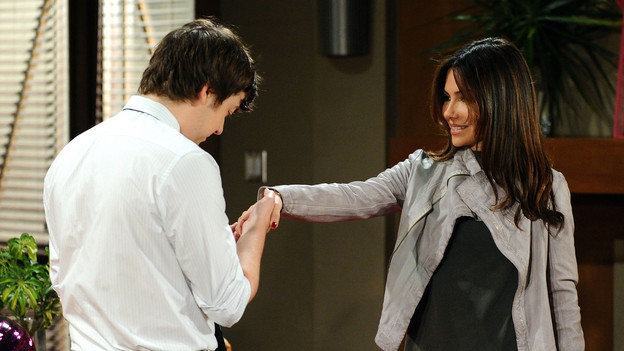 Brenda has an awful dream in which Sonny gets shot, but she wakes up on the plane and arrives in Port Charles. Jason suffers Brenda's diva antics on the plane and, later, in his apartment. Meanwhile, Spinelli prepares elaborately for Brenda's arrival. When she and Jason arrive, Brenda and Michael meet. But when getting-to-know-you chitchat gets too close to Michael's troubled recent history, he gets uncomfortable and leaves. Feeling insecure, Sam asks Maxie for help in "dressing sexy" to impress Jason. When she returns home to the apartment, she and Brenda come face to face. 

Deathly weakened at the bottom of the well, Robin continues to hold out hope that she will be found, finding strength in living for Emma. But the next time we see her, she is unconscious. Patrick keeps playing Lisa while held at PCPD, hoping to get information from her. Lisa helps Patrick get released, again claiming that Robin is the crazy one. Steve finds a lead: Lisa treated a patient who offered to let her use his cabin.
To Read More Click Here.