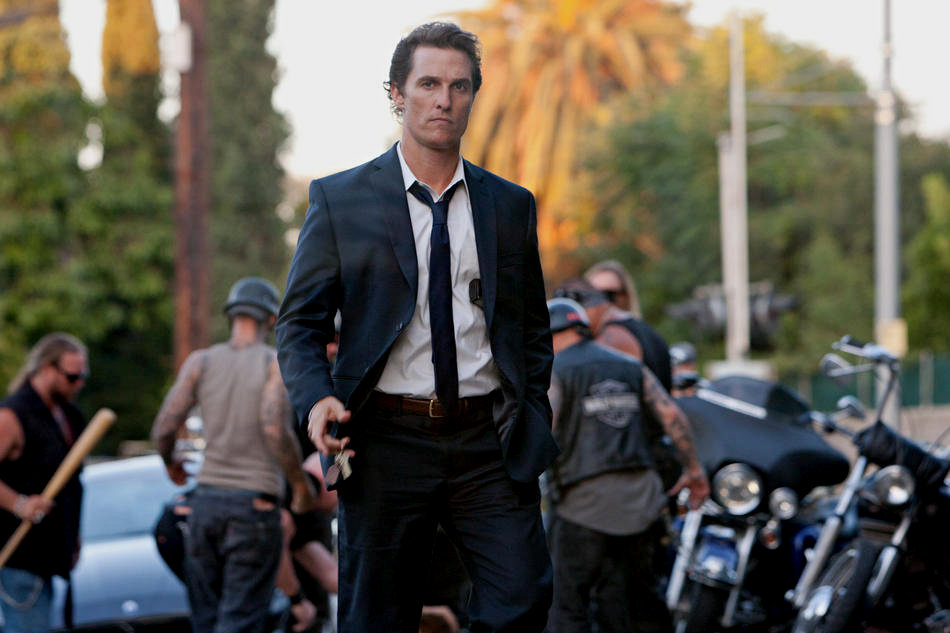 A brand new trailer of "The Lincoln Lawyer" sheds more light into complex story than the teaser released last month. Not only Matthew McConaughey's character is trying to dig the truth about his client but also he has to stop his family from being involved in his latest case.
Mickey Haller (McConaughey) is a Los Angeles criminal defense attorney who operates out of the back of his Lincoln sedan. Haller has spent most of his career defending garden-variety criminals, until he lands the case of his career: defending Louis Roulet (Ryan Phillippe), a Beverly Hills playboy accused of rape and attempted murder. But the seemingly straightforward case suddenly develops into a deadly game of survival for Haller.
To Read More Click Here.