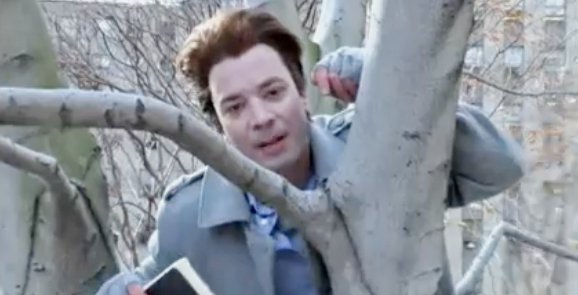 Jimmy Fallon is not giving up his Robert Pattinson persona, starring in a new edition of "Bothered" which aired on his late night show. This time, the so-called Robert Pattinson complains about the holiday season while perching on a tree with his favorite black book.
"Christmas shopping bothers me! Christmas shopping is stupid" Fallon exclaimed with a British accent. He is bitter at how early people go for the shopping, how difficult it is to find a parking spot at the mall, how he has to "buy a present I can't afford for people I don't like" and how much the amount in credit card bill that you'll get at New Year.
To Read More Click Here.