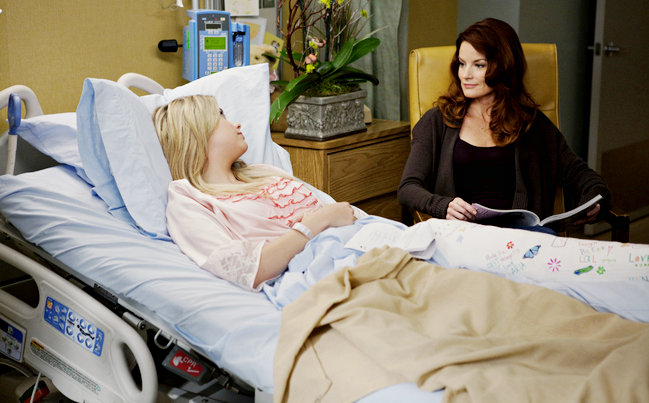 After a picture of Hanna getting a visit from her three friends Spencer, Aria and Emil surfaced, now a new image of her mother Ashley comes to hospital hits the web. Hanna is resting on the bed, while Ashley is sitting on a chair near the bed with a magazine opened on her lap.
The hospital visit will be featured on "Moments Later", the upcoming episode of "Pretty Little Liars", which airs January 3, 2011. Aria, Emily, Hanna and Spencer and those around them, must deal with the aftermath of what happened in Rosewood, PA one mysterious night.
To Read More Click Here.