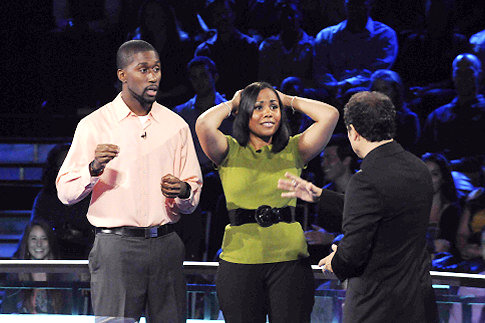 Last week, Gabe Okoye and Brittany Matyi, who lost $800,000 in "Million Dollar Money Drop", were invited back to the game show. It was revealed that their answer for a question given by host Kevin Pollak had been wrongly deemed incorrect.
The couple risked the money on one question, "Which product was sold in stores first, the Macintosh computer, the Post-It Note, or the Sony Walkman?" Gabe confidently chose "post-it notes", but they were told that Walkman came out a year before the post-it notes.
In fixing the error, Fox released a statement, "Unfortunately, the information our research department originally obtained from 3M regarding when Post-it notes were first sold was incomplete. As a result of new information we have received from 3M, we feel it is only fair to give our contestants, Gabe and Brittany, another shot to play Million Dollar Money Drop."
To Read More Click Here.