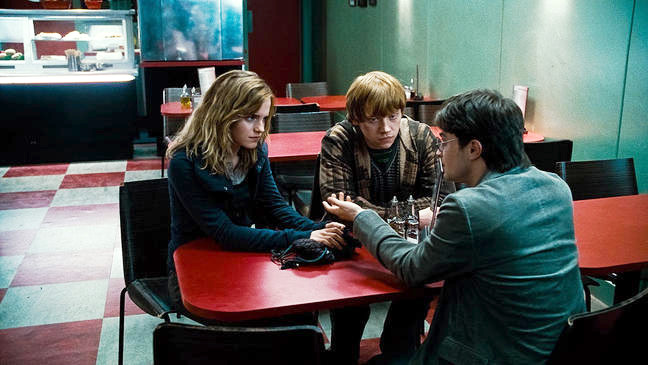 After recently returning to the set of "Harry Potter and the Deathly Hallows", Daniel Radcliffe, Emma Watson and Rupert Grint have once again said goodbye to each other. The three main stars reshot "Harry Potter and the Deathly Hallows: Part II" epilogue scenes just days before Christmas and wrapped it over the weekend, MTV Movies Blog reports.
The filming took place in Leavesden studios while the scenes are actually set at King's Cross Station. The actors reportedly were looking much more comfortable than they did when they were rushed for time shooting the original scenes on the real location.
The reshoot was done after fans were not pleased with the make-up used on the stars, which made them look much older instead of 35 years old. Tom Felton also took part in the filming.
To Read More Click Here.