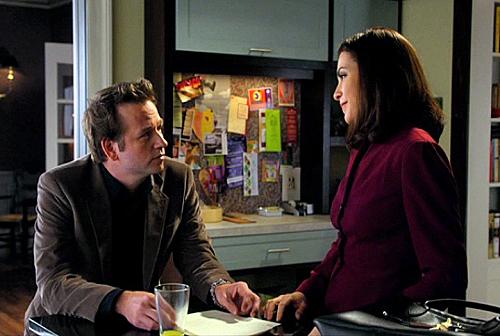 The Good Wife will return new episodes, tough love and dirty tricks on January 11.
Aside from these mysterious teases, what else can fans expect from one of the best dramas on TV?
According to co-creator Michelle King, Alicia will take a road trip from Oregon to Chicago with her brother, a returning Dallas Roberts (pictured).
Following a recent break-up, Owen will be contemplating a move and "this gives Alicia time to talk to her brother about what's going on," King tells TV Guide.
To Read More Click Here.