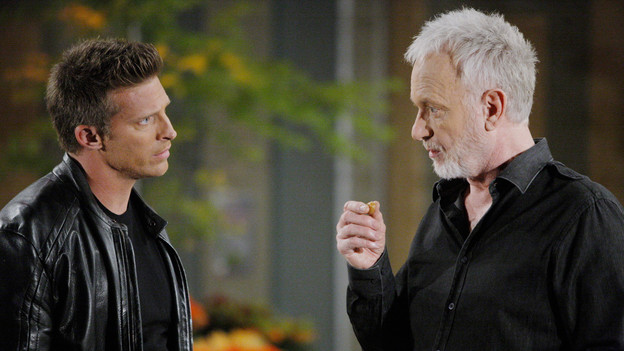 Unraveled by memories of the time she spent with Dante, a vulnerable Brenda finds herself in an embrace with Sonny. Brenda breaks away and demands that Sonny go away. Alone, Brenda breaks down and is devastated. 

After discussing with Luke, Jason updates Sonny on Brenda's status with the Balkan. In need of a friend, Brenda calls Robin and begs her to help keep Sonny away. Jason and Sam get passionate, but Sam refuses to have sex with Jason in the same apartment with Brenda. Later, Sonny decides to give Brenda space, but he is not giving up on them. 

Ordered to kill Siobhan by the Balkan's men, Lucky bluffs to save their lives. Later, Lucky insists Siobhan come back to Port Charles with him for their safety and to keep up their cover to the Balkan.
To Read More Click Here.