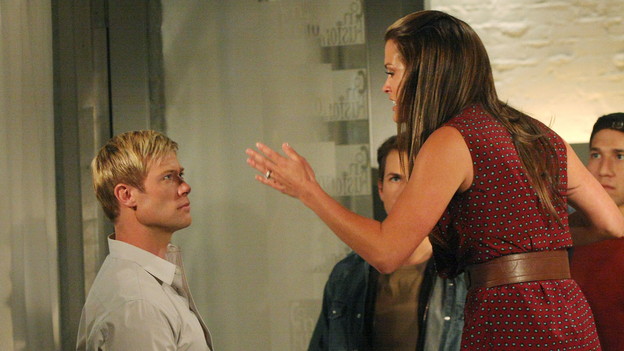 When Randi asks Natalia and Brot if they're interested in marriage, Natalia's quick laugh covers any hint of a relationship between the two. Natalia and Brot each have a fantasy about getting married; Natalia envisions being left at the altar, and Brot pictures Natalia saying she can't marry him because they're just friends. Alone, Brot tells Natalia he's tired of hearing her downplay their relationship - she needs to figure things out.

JR comes to Annie's rescue at the bar even though she's resistant. JR reminds Annie that Emma cares about her and so does he and insists she stay the night with him since she's in no condition to drive and has no place to go.
To Read More Click Here.