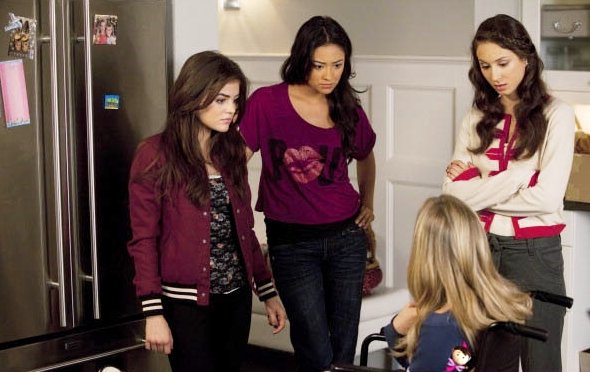 Next week on "Pretty Little Liars", Hanna's return home from the hospital should be a joyous event, but being stuck in a wheelchair and feeling haunted by "A" makes her return feel more like a Hitchcock nightmare than a proper homecoming. Even though the girls try to put on their best effort to support Hanna, they all have troubles they have to face as well.
Spencer is still reeling from Melissa's surprise, when an unexpected roadblock is thrown up in her relationship with Alex; Emily, on the other hand, is hoping that an introduction to Maya during a tense family meal will smooth all apprehensions her parents may have. Meanwhile, blackmail is in the air when Aria and Fitz suspect a student is on to them.
"Salt Meets Wound" airs Monday, January 10.
To Read More Click Here.