Pretty Little Liars returned this week with an episode that focused on the immediate aftermath of Hannah's hit and run.
Despite a few ABC Family teases, "Moments Later" didn't reveal the identity of "A". However, the hour continued to build the momentum of the series and brought out delivered a few great revelations.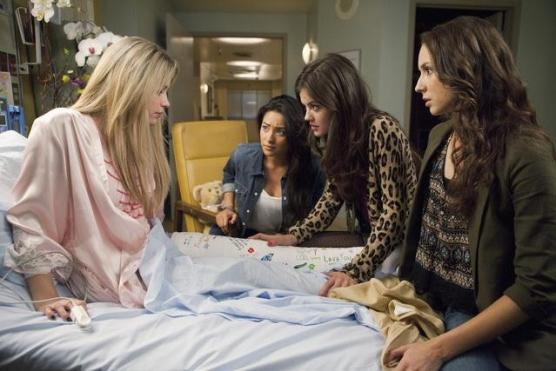 Hannah clearly has bad luck with cars and this latest incident has really left a mark. Suffering a broken leg and ankle, bruised ribs, and a damaged spleen, she doesn't regain consciousness until the next morning.
Once she gathers all the girls at the hospital, Hannah reveals her belief that "A" is Noel because she saw him write "I See You" on Mr. Fitz's car. This forces Aria to own up to her fling with the teacher. The girls are stunned by this revelation.
To Read More Click Here.