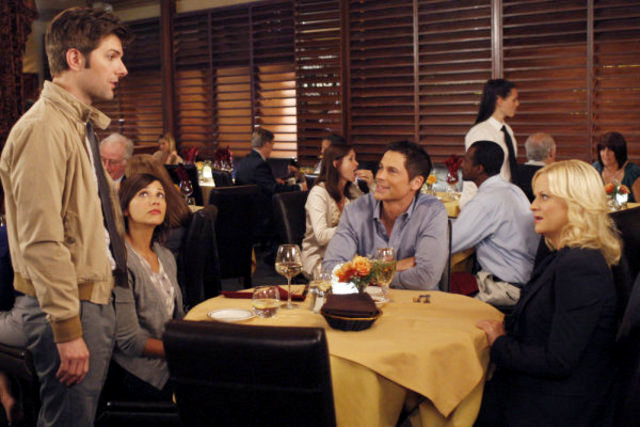 NBC begins to promote the return of "Parks and Recreation" which has been delayed a season following lead star Amy Poehler's pregnancy. A sneak peek which includes a lot of new footage from the third season as well as the actors' insight has just been released, emphasizing more on the two new characters played by Rob Lowe and Adam Scott.
Lowe plays Chris Traeger who is "the most positive person in the world" as well as "intense and specific". Scott meanwhile is Traeger's co-worker Ben Wyatt who has to deliver the bad news after Traeger leaves the room. In addition to these men, there will be guest starring appearances by Parker Posey and Will Forte as well as the return of Megan Mullally as Tammy Swanson.
To Read More Click Here.