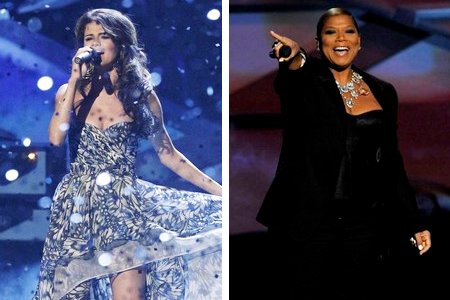 Selena Gomez catered star-studded audience of the 37th annual People's Choice Awards with a live performance of "A Year Without Rain". She performed with her band The Scene and received a surprise at the end of her set as she was presented with a Favorite Breakout Artist title.
"Oh my goodness, thank you so much," the teen singer said on stage after accepting the nod. "I can't even begin to say how grateful I am for everything ... because all of you that voted and it really means a lot to me. If you let me, I would do this forever." She beat B.o.B, Bruno Mars, Ke$ha and her rumored boyfriend Justin Bieber.
To Read More Click Here.